News
07/05/2016 10:57 AM
-
What an incredible week it was for the WMBL. Fans packed the parks over the Canada Day weekend. Fan attendance flew past the 100,000 mark for the 2016 season. More on that in the weekly roundup. There were some impressive individual performances this week that we are excited to recognize. The season is now over the halfway point, and in the coming weeks we will start to talk about the 2016 WMBL playoff picture.
As previously stated there will be one winner of player of the week. That player will be recognized on the main page of the website. If the player of the week is a hitter, a pitcher of the week is awarded, and if the player of the week is a pitcher, a hitter of the week will be awarded. The cutoff for games will be on Sunday. A new week will start every Monday.
Week # 5 (June 27- July 3rd)
Player of the Week – Jeremy Stidham – Moose Jaw Miller Express – Catcher/OF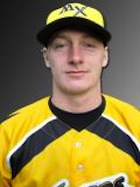 Jeremy Stidham only played in 3 games this week, but in those 3 games he was an absolute terror for opposing pitching. Stidham a junior from Eastern Michigan University homered in all 3 games as well as knocking in 3 runs in each of those games. The Moose Jaw Miller Express have turned it around after a slow start to the season. The Millers are 6-4 over their last 10 games and now sit only 3 games back of the final playoff spot in the East Division. Stidham's weekly totals looked like this: .636 AVG, .733 OBP, 2.188 OPS, 7 R, 3 HR, 9 RBI, 2 BB, 2 HBP, 2 SB. If the Miller Express want to make a run at that last playoff spot they will need continued production like that from Stidham and the rest of the team. Congratulations to Jeremy Stidham on being named WMBL Player of the Week.
Pitcher of the Week – Greg Turner – Medicine Hat Mavericks – RHP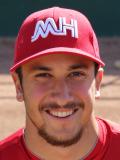 Greg Turner from the Medicine Hat Mavericks turned in a truly impressive performance on Canada Day. Turner a Senior out of Tabor College in Kansas threw a complete game to lead the Mavs to a 2-1 victory over the Swift Current Indians in front of a big Canada Day crowd at Athletic Park. Locked in a pitchers duel against the Indians ace Bobby St. Pierre, Turner managed to shut down the Indians potent offense and pick up a 10th straight victory for the Mavs at the time. The Mavericks have since lost that streak, but still sit with an incredible 22-4 record on the season. Turner's line for the game looked like this: W, 9.0 IP, 1 R, 0 ER, 4 H, 1 BB, 3 SO. Congratulations to Greg Turner on being named WMBL Pitcher of the Week.
Honorable Mention
Position Players:
Ryan Pouwells – Lethbridge Bulls – Infielder
6 G, .458 AVG, .552 OBP, 1.344 OPS, 7 R, 15 RBI, 3 2B, 1 3B, 1 HR, 4 BB, 1 HBP
Ulysses Fluellen – Weyburn Beavers – Outfielder
7 G, .406 AVG, .424 OBP, 1.080 OPS, 9 R, 5 RBI, 3 2B, 1 3B, 1 HR, 5 SB
Pitchers:
Jared Libke – Medicine Hat Mavericks – RHP
W, 7.0 IP, 1 R, O ER, 3 H, 1 BB, 12 SO
James (Isaac) Mullins – Fort McMurray Giants – LHP
W 8.1 IP, 3 R, 1 ER, 2 H, 0 BB, 6 SO