News
06/21/2016 12:04 PM
-
It was an exciting week of WMBL baseball. Medicine Hat and Swift Current remain atop the standings after continuing their winning ways. There were some outstanding individual performances in the WMBL this week. It is impossible to recognize all of the great performances in a week, and many factors go into determining the winners.
As previously stated there will be one winner of player of the week. That player will be recognized on the main page of the website. If the player of the week is a hitter, a pitcher of the week is awarded, and if the player of the week is a pitcher, a hitter of the week will be awarded. The cutoff for games will be on Sunday. A new week will start every Monday.
Week # 3 (June 13-19th)
Player of the Week – Mitch McGeein – Lethbridge Bulls – Infielder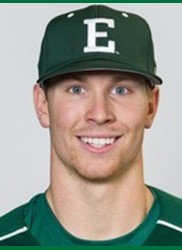 Mitch McGeein arrived late to the Lethbridge Bulls, but has made an immediate impact on an already potent offensive lineup. McGeein had a very impressive first week with the Bulls. In 5 games McGeein's stat line read like this: 5GM, .650 AVG (13-20), 6 2B, 3 HR, 11 RBI, 5 BB, 0 K, .692 OBP, .2092 OPS. McGeein narrowly edged out teammate Travis Steinke who had a 3 HR game in Brooks on June 15th. Congratulations to Mitch McGeein on being named WMBL Player of the Week.
Pitcher of the Week – Adam Prashad – Regina Red Sox – RHP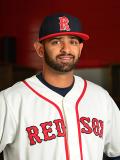 The top pitcher for the week goes to Adam Prashad of the Regina Red Sox. Prashad tossed a gem on June 15th against the Melville Millionaires. The Sox took the game 14-0. Prashad threw all 9 innings, surrendering only 4 hits, 1 BB while striking out 8 Melville hitters. Prashad threw 118 pitches in the game and a very impressive 82 of those pitches were for strikes. Prashad was a senior at Madonna University in southeast Michigan. Prashad is originally from Mississauga, Ontario. Congratulations to Adam Prashad for being named WMBL Pitcher of the Week.
Honorable Mention
Position Players:
Travis Steinke – Lethbridge Bulls – Catcher
5 G, .542 AVG, .560 OBP, 1.560 OPS, 5 R, 12 RBI, 2 2B, 3 HR
Liam Goodall – Swift Current Indains – Outfielder
5 G, .571 AVG, .625 OPB, 1.529 OPS, 7 R, 11 RBI, 5 2B, 1 3B, 1 SB
Pitchers:
Kris Brown – Melville Millionaires – RHP
W, 9.0 IP, 3 R, 0 ER, 5 H, 2 BB, 5 SO
Kody Rock – Yorkton Cardinals – RHP
W 9.0 IP, O R, O ER, 6 H, 3 BB, 6 SO